Passive House Windows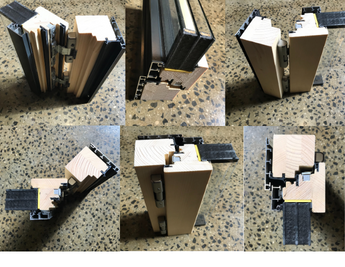 We love showing this window sample to our clients when they visit our studio! Yes we're #buildingscience geeks! But more than that we care about quality, comfort, health, resilience & value for money when it comes to our buildings!
Isn't it a beautiful piece of quality design?
These Alu-clad double-glazed windows are standard for most of our NSW projects, with triple-glazed windows are becoming standard in most of our projects in Victoria, Tassie and the colder regions of NSW too.
Think it sounds like overkill? Not at all!
Windows are the weakest parts of a thermal-envelope as they cut big holes in your insulated walls. Or if you like the "esky" metaphor of ensuring you have continuous insulation to your building's roof, walls and floor; and your aim is to keep a desired temperature inside that is different to the temperature outside, then windows can cause problems and make building a well insulated "esky" difficult to achieve. The same principle applies whether you're trying to keep warm inside when it's cold outside.
A high-performance triple-glazed window with warm-edge spacers & argon-filled gaps is still ONLY equivalent to about R1 insulative value (so a lot less than your walls). Windows are measured in U-values which are the inverse of R-values.
Triple glazing is a "must have" in most Passivhaus projects in Victoria*, but they also make the biggest difference in improving your overall Star-Rating for NatHERS/FirstRate assessments.
*PLEASE NOTE: every site, climate, house, brief & budget is unique so it's never a 'one-size-fits-all' approach!
Here's some answers to some common questions when choosing windows for a new build, renovation or retrofit project. (Many of these questions popped up when we posted this on social media recently). We hope this is as useful and interesting to you as it is to us! And if you have further questions, please let us know and we'll aim to answer then for you.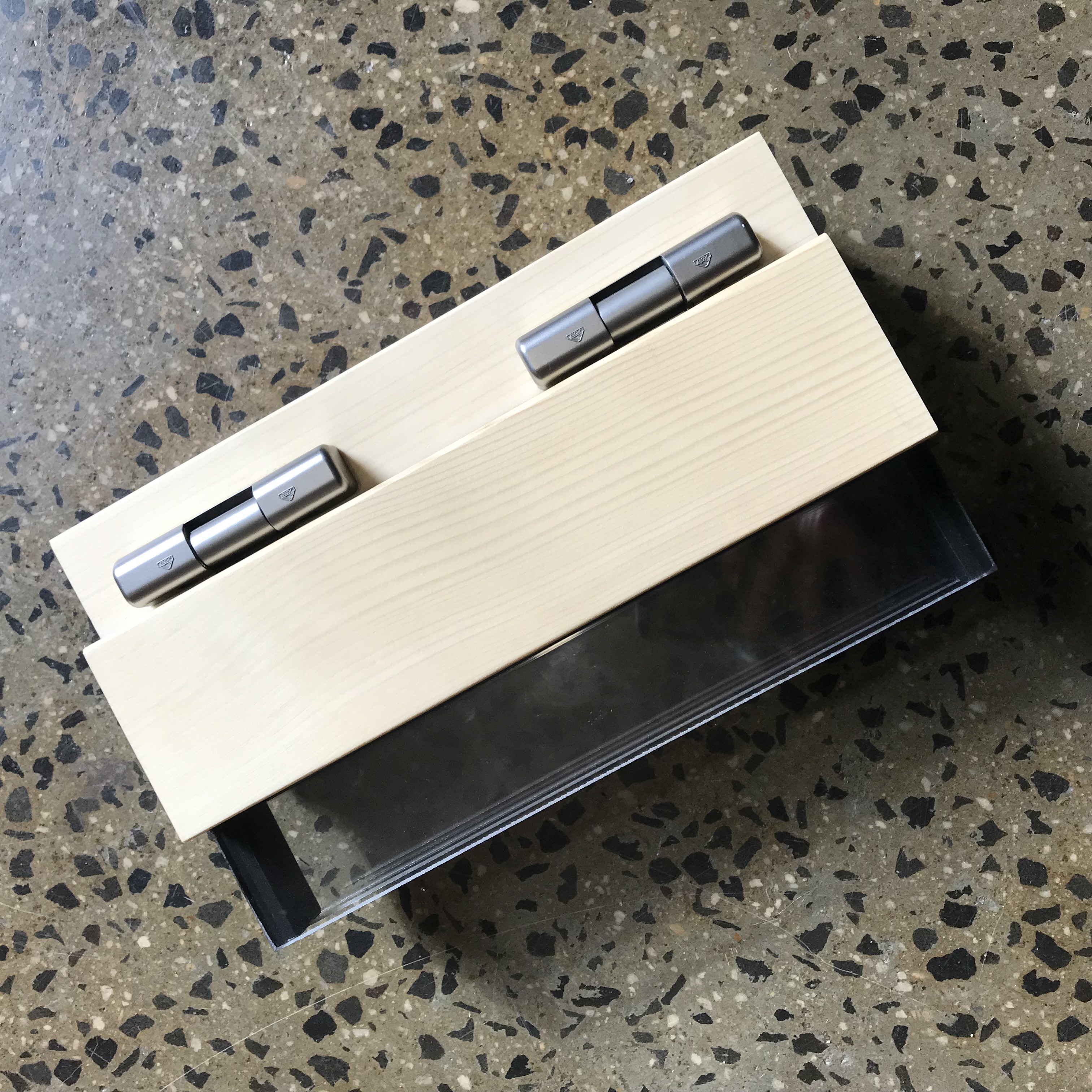 Is the timber a forest softwood?
---
This particular window is an aluminium-clad timber frame. The timber in our sample from Logikhaus is FSC (Forest Stewardship Council) spruce. Their most common (& economical) option FSC Pine. The timber part of the frame is what you see on the inside of your building, and the aluminium is what you see outside. This means there's no re-painting externally or maintenance required due the durability of the aluminium-clad exterior.
Can these be used in a bushfire-prone area? What is the BAL (Bushfire Attack Level) rating?
---
Because they are made of aluminium externally, they meet the definition of "non-combustible". Please check with each window supplier/manufacturer to ensure your choosing windows that meet your BAL level. We know of different examples of these windows that meet up to BAL-40 and BAL-FZ. The timber element is internal which doesn't impact BAL considerations. Depending on your BAL rating, you're likely to require thicker toughened glass.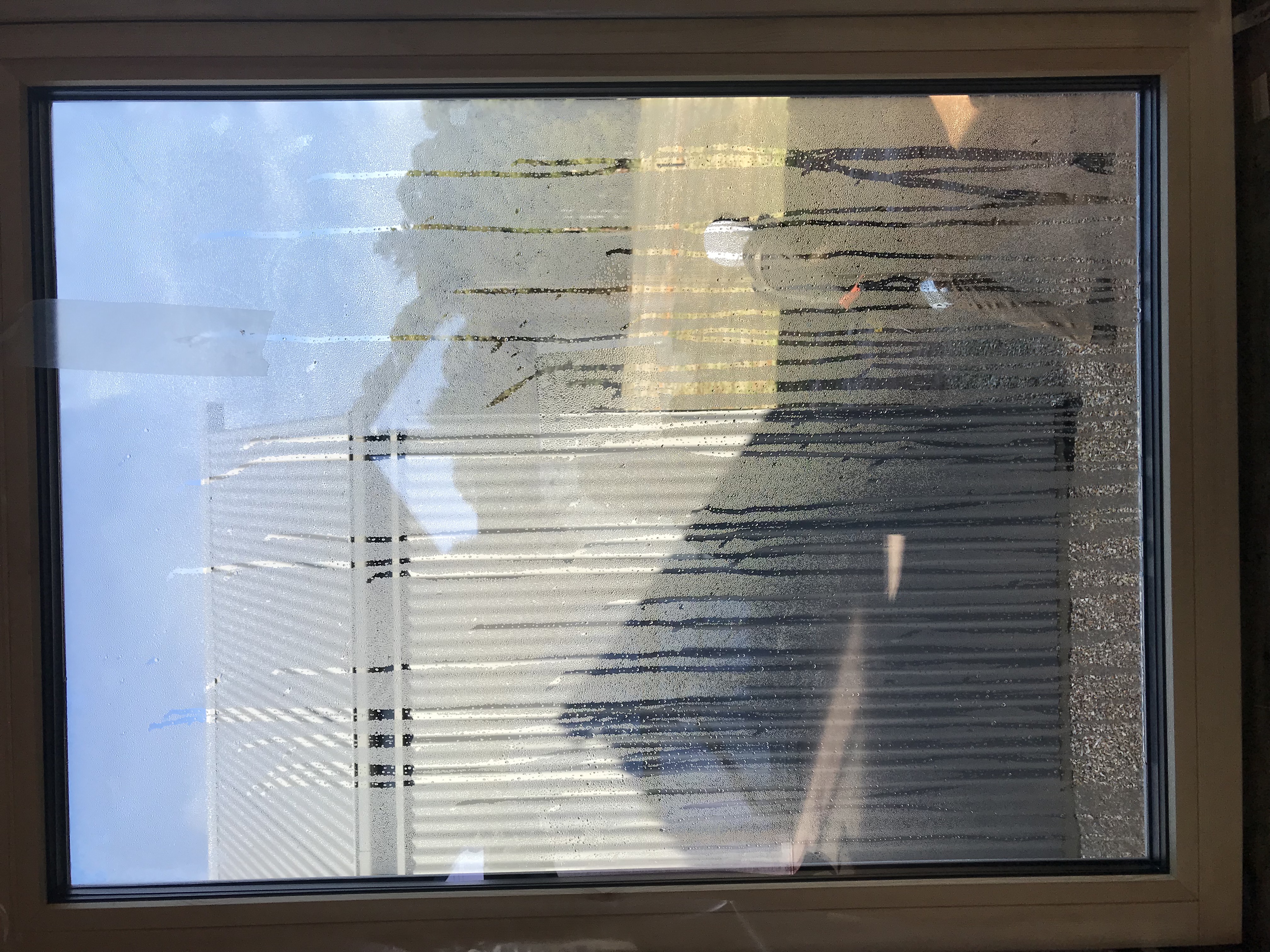 Will condensation form on these windows? 
---
Not inside! Condensation can occur on the OUTSIDE which is where you want it to occur! Unfortunately, standard double-glazing in Australia is normally made with aluminium-frames which are not thermally-broken (beware of those that say they are "thermally-improved" which is essentially greenwash!). Aluminium is a metal which is an excellent thermal conductor (which is why we use metal pots and pans to cook with). However when it comes to your building-envelope, we don't want the outside temperature conducted (transferred) inside – this is what's known as a thermal-bridge. In winter if you touch the inside-face of an aluminium window frame you'll feel that's almost as cold as the outside temperature…and this is why condensation regularly occurs inside.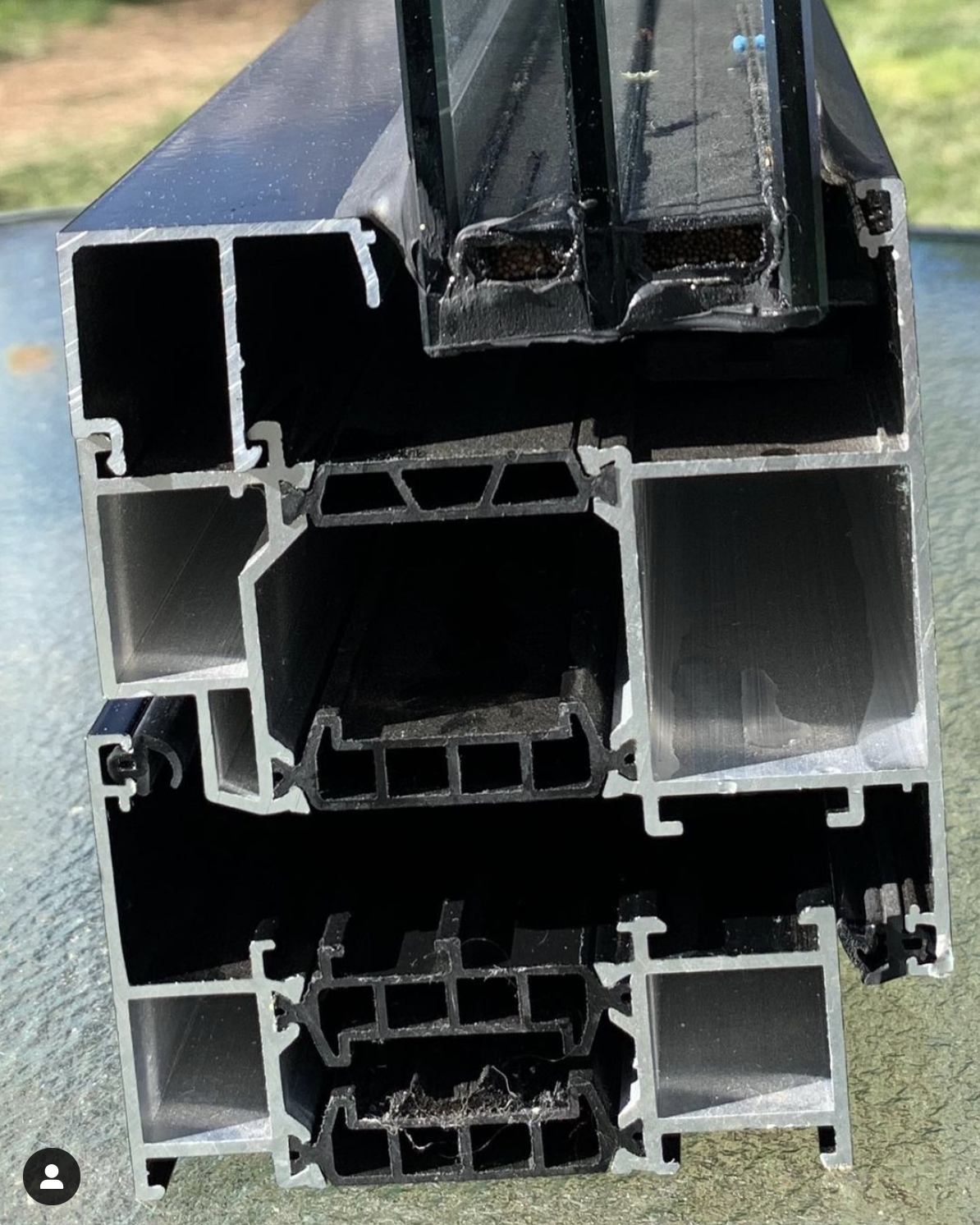 Can you get thermally-broken aluminium frames for Triple-Glazing?
---
Yes! This is the cross section through an aluminium triple-glazed window frame that is actually thermally-broken. This sample comes from Triple-Glazing Australia.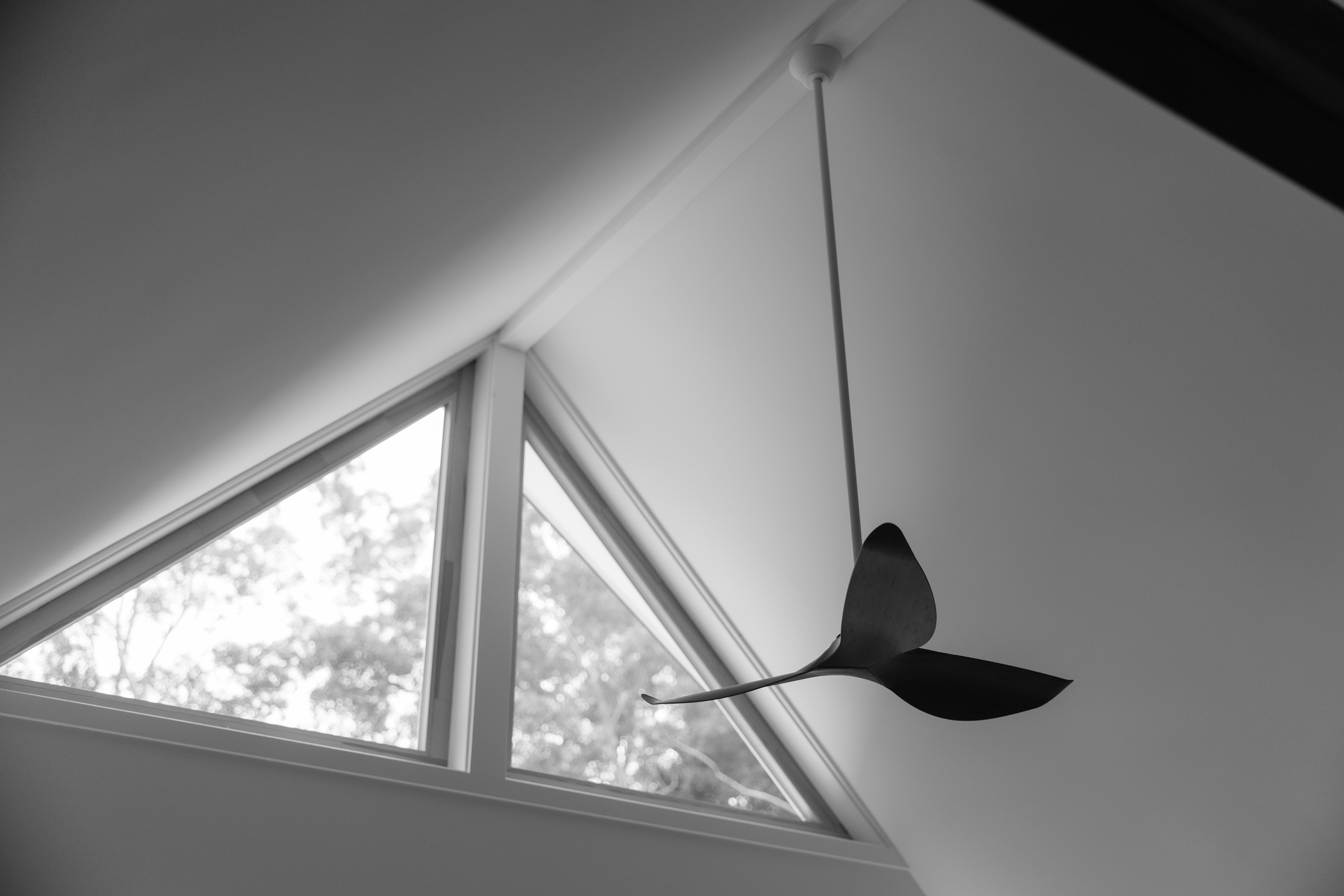 Why would you choose a frame with Aluminium instead of uPVC (in terms of embodied-carbon considerations)?
---
This sample is a timber frame that aluminium-cladding externally for durability & low-maintenance. We have a number of clients who opt for uPVC for same high thermal performance, but are lower cost. Some of our clients prefer natural materials wherever possible so aren't so keen on 'plastic' from an ecological perspective even though they're excellent in reducing operational-energy (& therefore lowering life-cycle carbon emissions substantially).  A #fabricfirst approach is if we get the thermal envelope right it greatly reduces heating/cooling & lifetime operational energy (which is a larger % than the embodied energy). So we prioritise Operational-Carbon first, then Embodied-Carbon second. In an ideal world (& if no budget constraints), we do both and aim for Living Building Challenge too! Another point worth noting is that usually you are inside looking out through the glass to the view beyond, and NOT looking at the window frame – this is worth considering in terms of aesthetics.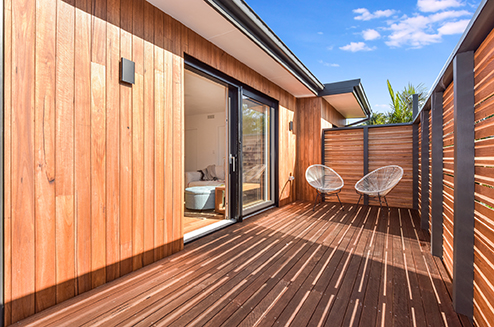 Are these windows made locally here in Australia?
---
The pictures we've showed above of the alu-clad timber frames are from an Australian company called Logikhaus that are based in Canberra, however they do import these windows from Europe as this triple-glazed is their 'standard' windows so they're manufactured in large quantities there. It can be more cost effective to do this (including shipping costs) but it does mean the lead-time can be many approximately 5 months, compared to 5 weeks for locally-sourced windows. The uPVC windows mentioned above are usually assembled here in Australia from imported extrusions so can be delivered to site sooner.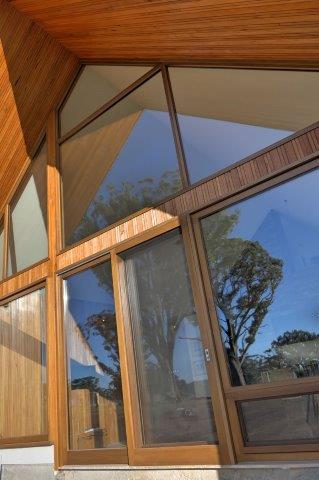 What the embodied-energy and shipping-miles of windows coming across the seas? 
---
Even with locally-made windows, many of the parts that make them up are also coming from elsewhere in the world. Studies have been done looking at life-cycle analysis of the transport by ship, and it's very minimal. If they were air-freighted it would have a much larger carbon-footprint.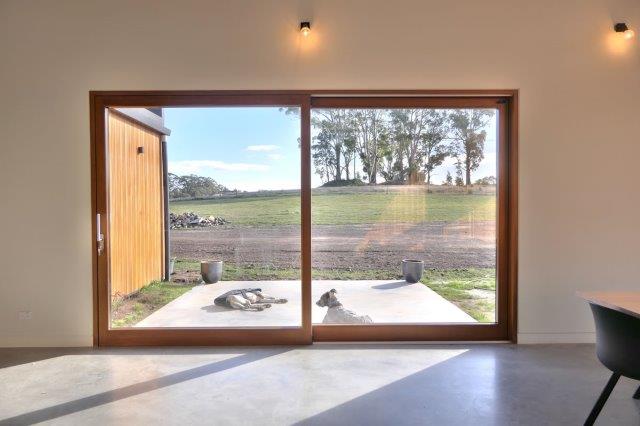 Are there local suppliers making the same aluminium-clad timber-framed windows?
---
Paarhammer makes beautiful, high-quality triple-glazed windows in Ballan VIC, that are a premium product. BINQ in Melbourne does high-performance timber double-glazing that can be suitable for some passivhaus projects. Miglas does aluminium-clad timber in Melbourne.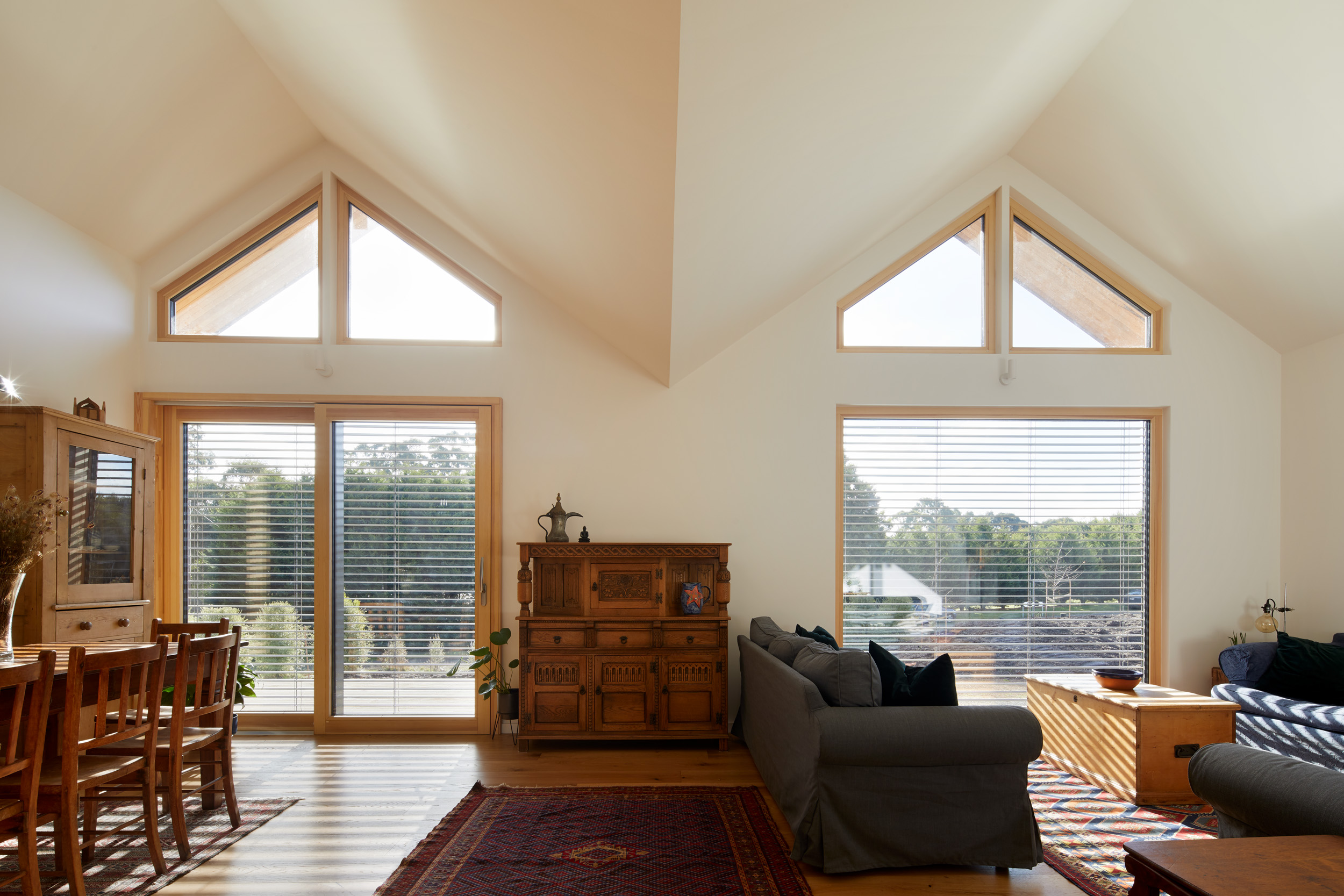 If I'm doing a Passivhaus project, how do I find suitable windows?
---
Ask your Architect/Building-Designer or Certified Passivhaus Designer/Consultant first as they'll have experience in this area.
There are many suppliers of windows all over the world, and more being added to the Certified Passivhaus Component database all the time. More are coming to the Australian market all the time, as demand is increasing. China has had a huge uptake of Passivhaus projects, and has dozens of new high-quality Certified window manufacturers so there could be more cost-effective options available soon.
It's worth noting that you don't need "certified" Passivhaus windows for a Passivhaus project, but their specifications and data must be available to input for the thermal modelling.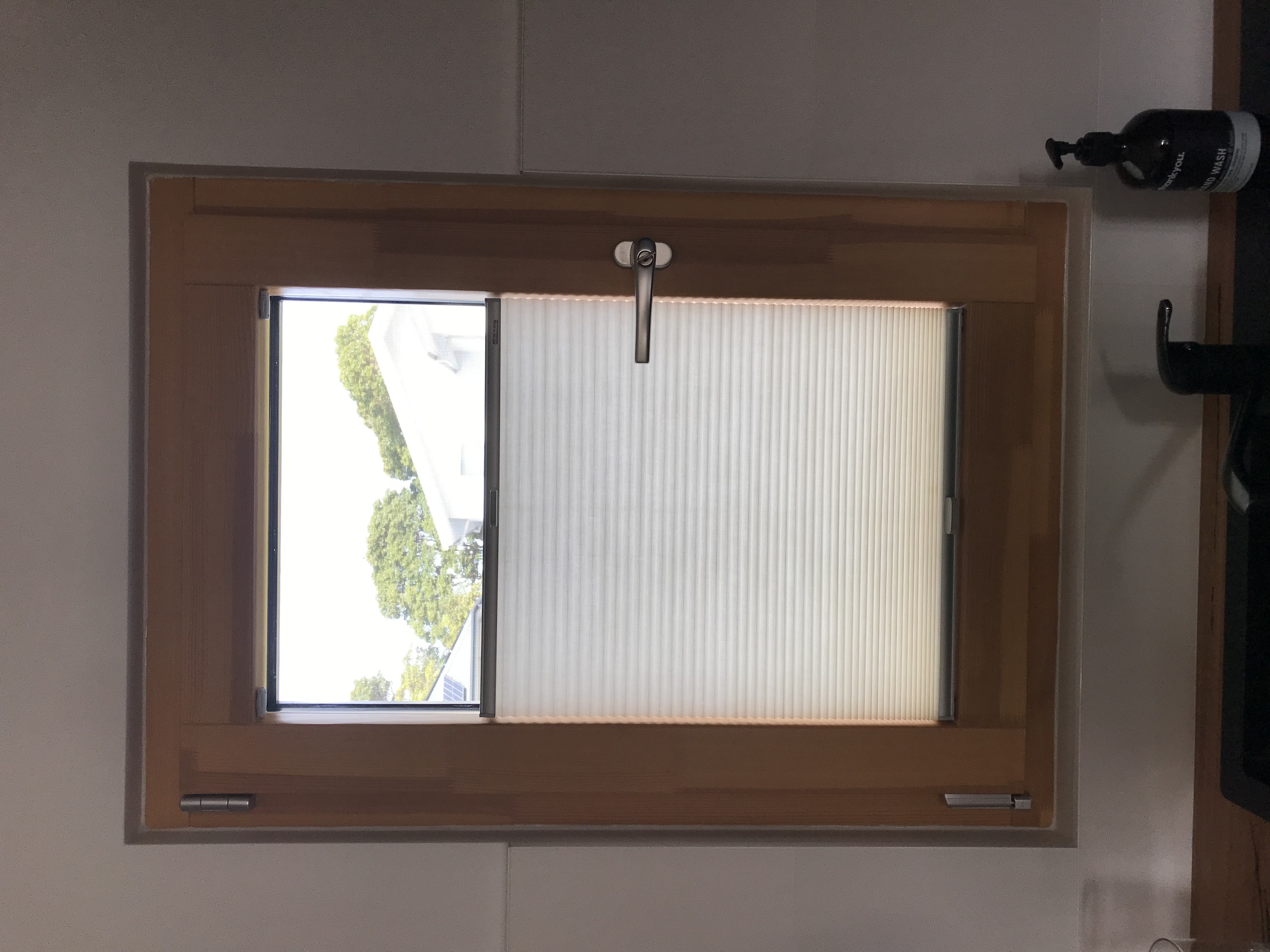 It stands for Insulated Glazing Unit – usually referring to double- or triple-glazing.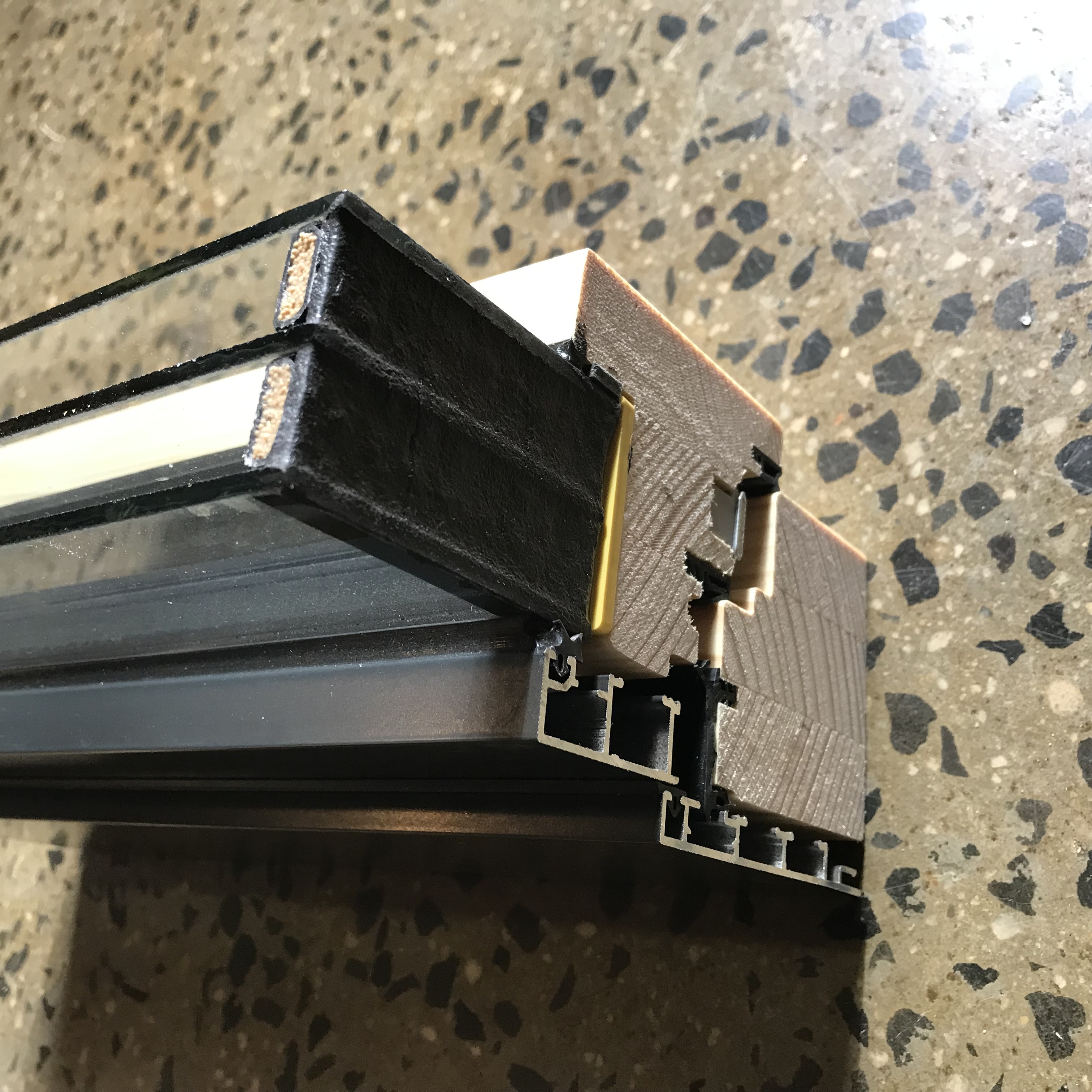 What's a warm-edge spacer?
---
Between each pane of glass in an IGU, is a "spacer" that seals the gap (which is often filled with Argon gas). Some window manufacturers have these spacers are made of metal, which is a thermal-conductor as noted above – so avoid these!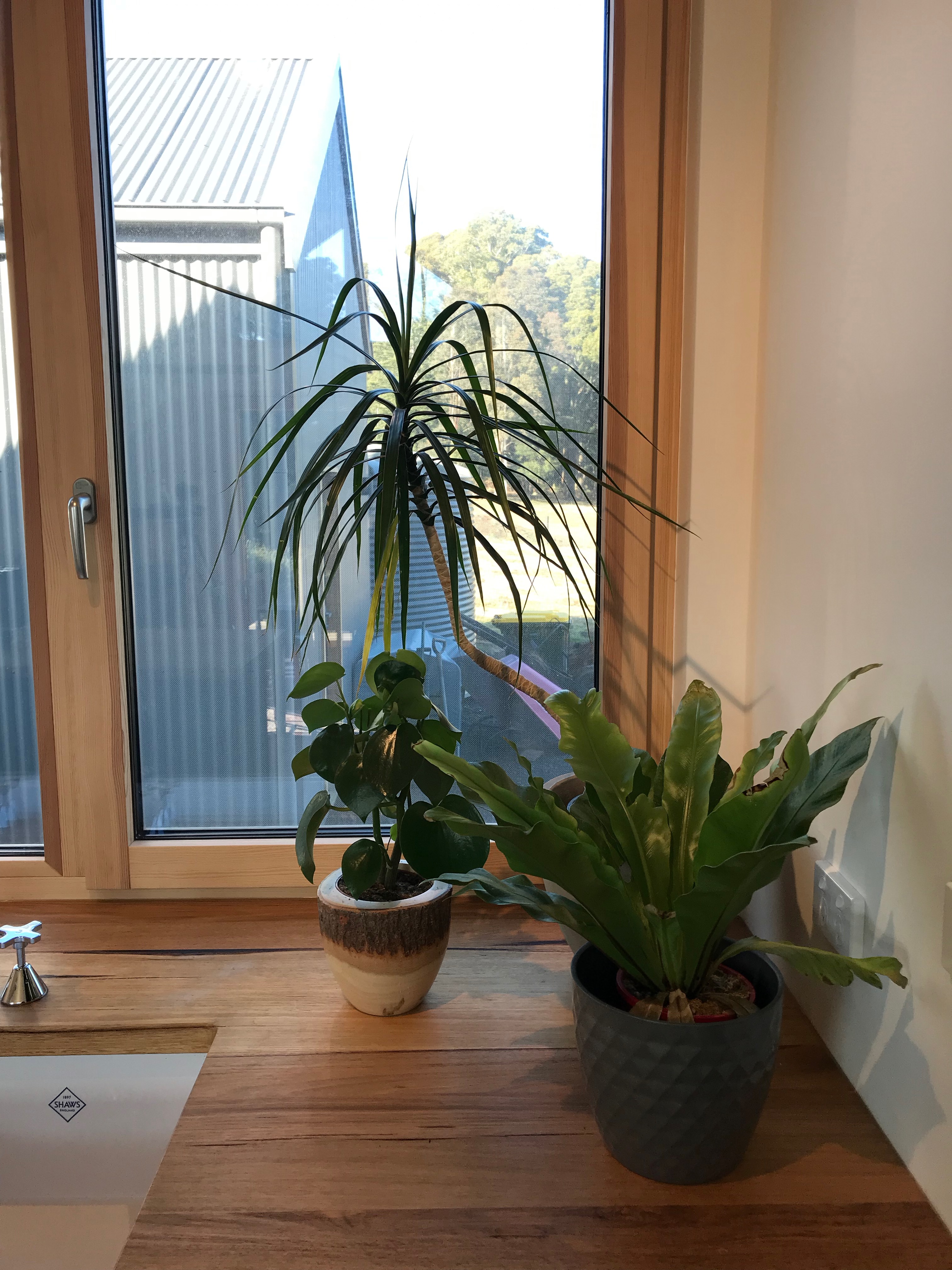 Are all triple-glazed windows equal in terms of thermal-performance (or their insulation properties)?
---
No! Not all double-glazed windows are equal either! The following factors all affect the thermal properties:
Number of panes of glass
Thickness of glass
Thickness of gaps between glass
If there is air or argon gas or other between glass
If there is warm-edge spacers or metal-spacers
What material the frame is made of (uPVC, timber, thermally-broken aluminium, aluminium, steel)
g-value or SHGC (Solar Heat Gain Co-efficient) of the glass
If there's low E coating on glass
Thickness of frame
Proportion of glass to frame
Fixed or openable window/door
We've been researching and collecting data on many different companies, and we've found the U-values vary extensively, as does the air-infiltration (how well the window is sealed and is airtight when closed) – this is why the costs also vary so much. You get what you pay for.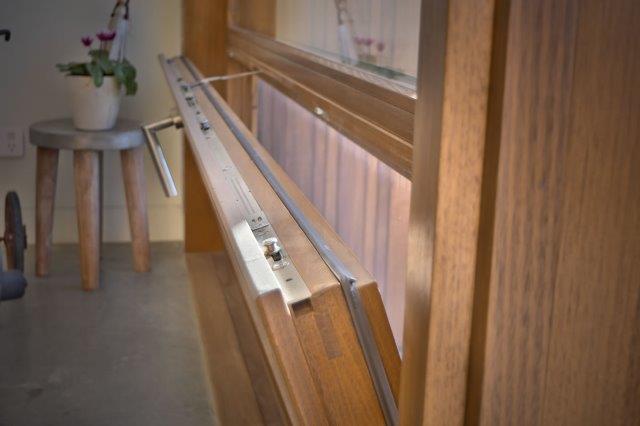 This the measure of thermal-conductivity (the inverse of the R-value which is a measure of thermal-resistance). We know that higher R-values are better – adding more insulation with more R-value in our roofs in our climate is a good thing). However, with U-values the lower the number is better. In building-science and Passivhaus modelling, we also measure roof/walls/floor of the 'construction assembly' in U-values also.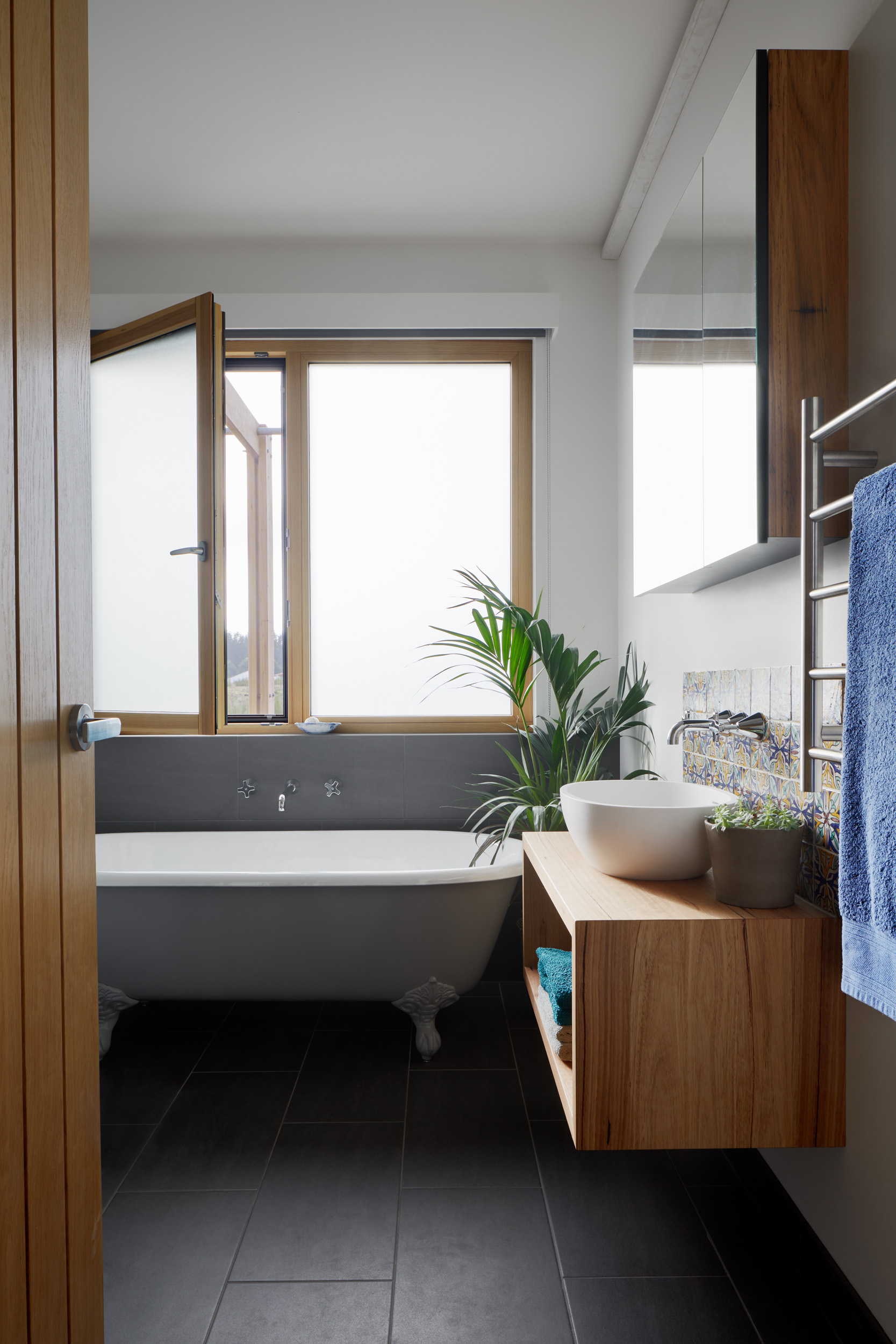 Q: Those hinges look impressive - how do these windows open?
---
These are "Tilt and Turn" windows which we love! The tilt-function means you can get a small amount of air in if you want to open your window, it's an effective and secure option if you want to have your window open for longer periods of time or overnight. If you're opening up the house in the evening in summer to do a "night-purge" to flush out any warm air, then the "Turn" mode means they open up like a "casement" window (or like a swing-door) ensuring maximum opening and maximum cross-ventilation. (Remember that yes you may want to open your windows up even in a Passivhaus when the external temperatures are ideal to do so – but you do not need to for ventilation requirements if you have Mechanical Ventilation installed).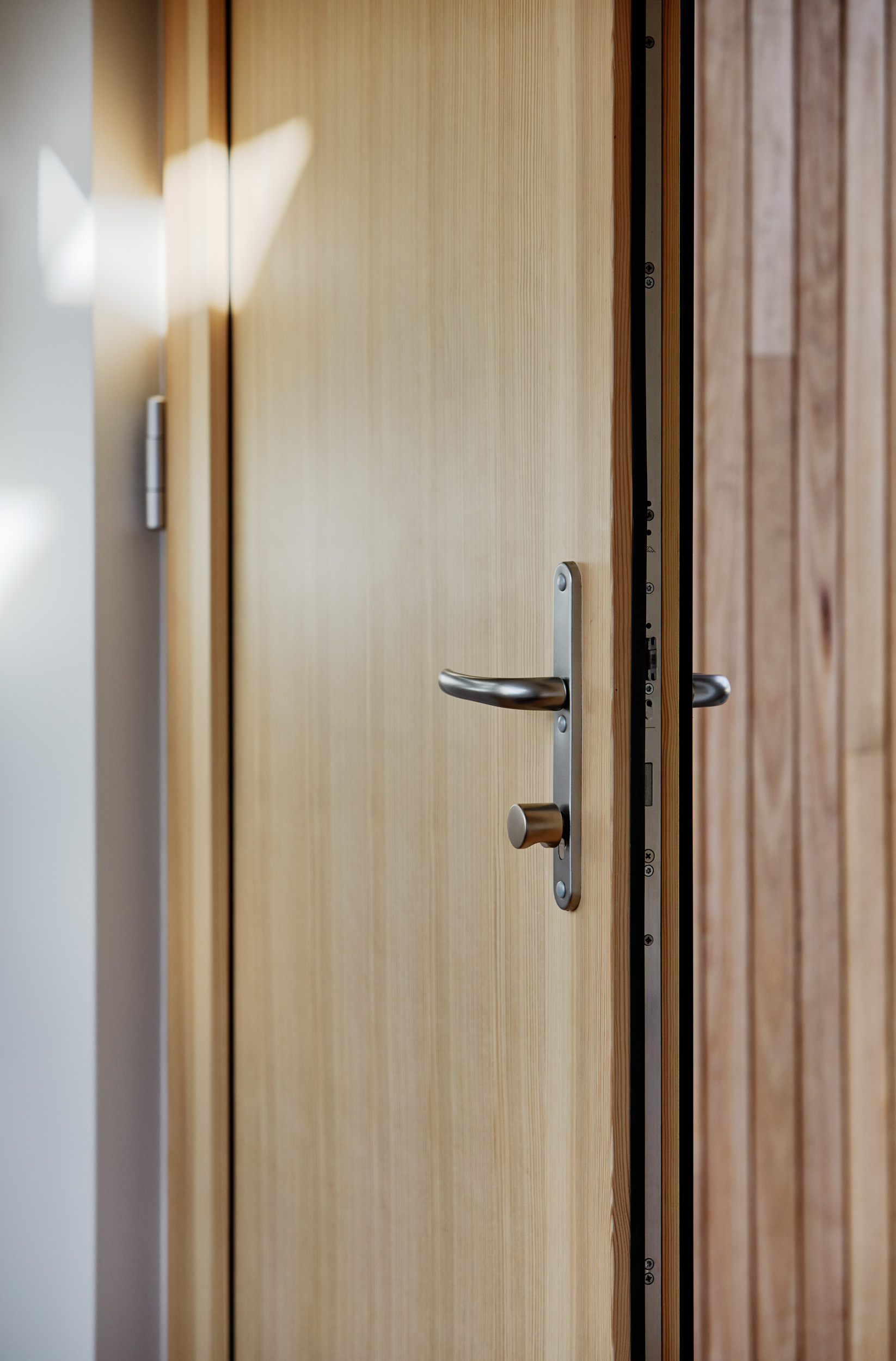 Can you get insulated front entry doors (or back doors) that aren't glazed?
---
Some companies provide these, but they're very expensive so you'd be better to go with a triple-glazed door instead! Do be aware that most timber/aluminium front doors sold in Australia have very little thermal-insulation properties at all!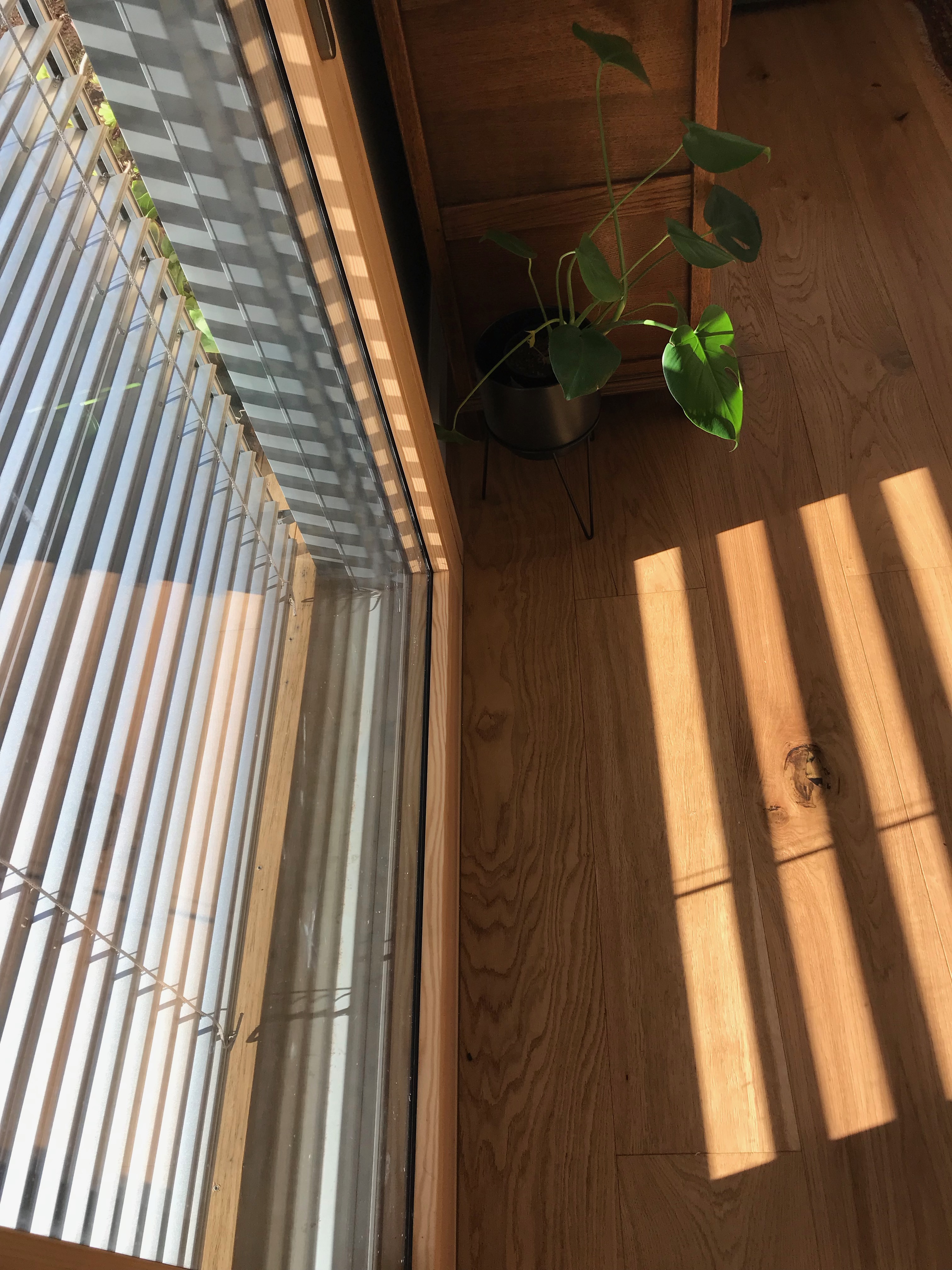 Any tips to save money when designing windows for a Passivhaus project?
---
Yes! Lots!
Fixed windows are cheaper than openable windows, and you don't need every window in the whole house to be openable – be selective and balance out fixed "picture" windows that frame the view outside with those that need to open. Note: Beware of NCC (National Construction Code) room ventilation requirements,  even with MVHR to ensure compliance).
Limit the number of external doors. We all love an indoor-outdoor connection, but do you need to go out from every room?
Larger windows can be more cost-effective than a number for small windows.
Lift&Slide doors are amazing but are at a premium, so consider single or double swing doors instead where appropriate for external access.
Don't overglaze – do you really need that many windows? Yes we all want a home that is light and bright, but you can be selective and       not live in a glass house, be selective about the orientation/placement of windows – less is more.
This might seem controversial, but consider if the room actually needs a window when it comes to a Powder-room/Loo, Pantry, Walk-In-Robe or even in a Laundry… We all love natural light! However when it comes to rooms that are not "habitable" (rarely used unlike a living area where you're spending a lot of time) then this is worth considering.
Calculations with thermal-modelling energy-balance in the PHPP (Passive House Planning Package) have shown us that the additional insulation required overall in the home has to be increased for windows that are not getting solar-gain. This means that not only are you paying for the expense of a window in a loo (for example) that only gets used a couple of times a day, but you're paying to offset its performance elsewhere in the house – and therefore with an LED light (or LED skylight) you can have better thermal comfort for less cost. (Remembering that appropriate ventilation/exhaust is a must so I'm referring to Mechanically Ventilated homes here).
If you have any more questions, please let us know and we'll do our best to answer them for you!
---
Are you ready……to live well in a passive house?
Turn your dream of a healthy, comfortable home – that's built to last – into a reality. Contact the Passivhaus Design & Construct team today.