PassivCourtyard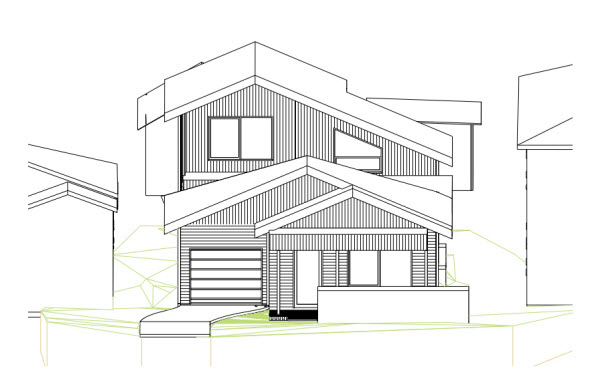 This home replaces a defunct weatherboard cottage that was well past its use by date. Once renovation was ruled out, the challenge of north to the street and a sloping block to the south was wholeheartedly embraced.
A productive mango tree in the rear yard was retained, further shaping the home and its response to the site.
A desirable connection to the rear garden is balanced with a north facing courtyard that provides a sheltered space for eating.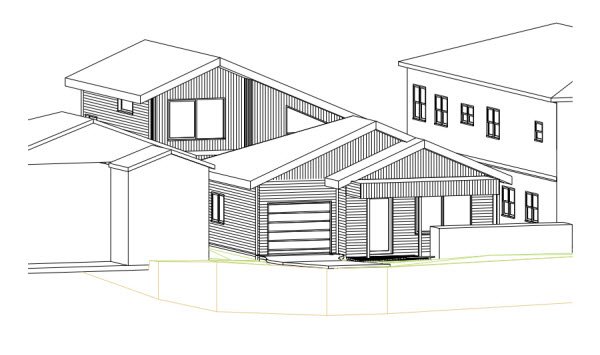 The elongated plan of the home is connected by an extensive green roof between the two gable forms, a response to the traditions of the area, while balancing the geometric challenges of steeply pitched roofs and self-shading.
The home generously provides for the family, including dedicated home offices for two professionals.
The main gathering space soars skywards, bringing with it abundant daylight and winter warmth when needed.
The main bedroom sits atop the dining space, enjoying separation from the activities below, while getting the view across the green roof towards the tree-lined street beyond – a true oasis.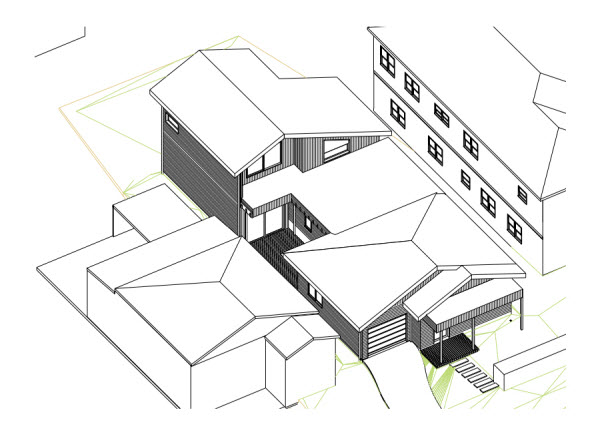 A luxurious timber staircase partitions the living and dining areas. A forest-like rising of blackbutt adds depth and texture to the space, contrasting well against the burnished concrete floor.
The home is under construction and due for completion in mid-2020.
Thinking of designing your own dream home?
Talk to us today and discover the possibilities.