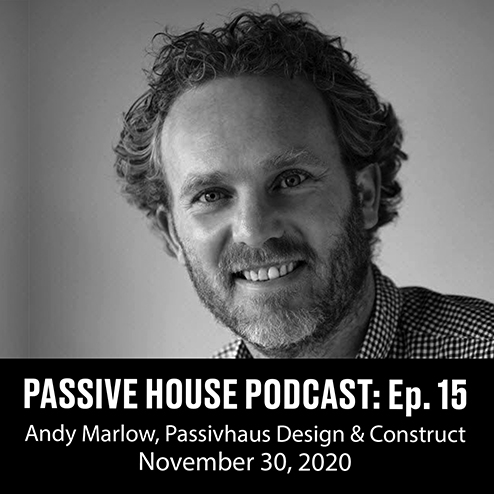 Passivhaus Design & Construct director Andy Marlow features on the latest episode of the Passive House podcast. Hear all about the genesis of PhDC and what drives us to do what we do.
The Passive House podcast is a spin off from Passive House Accelerator, the brain child of New York architect Michael Ingui of BaxtIngui Architects. The name says it all!
We are very pleased to have been involved and hopefully played a part in the uptake of passivhaus across the globe.
You can find the podcast (interview starts at 8.40) and lots of other inspiring ones wherever you get your podcasts including the embedded link below. The one featuring Dr. Diana Ürge-Vorsatz is especially good, focusing on the impacts of retrofits and the Lock-In Effect.