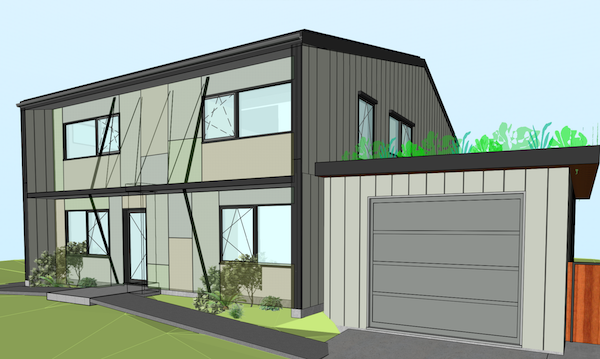 We have the pleasure of co-hosting a live tour of this almost-completed home with our friends at the Australian Passive House Association on 30 April at 3pm. A wonderful opportunity to view the project before handover to our delighted clients.
The home itself is a prefabricated structure from Carbonlite in Melbourne (see the time lapse video below). The cubic form is pure-passivhaus efficiency yet some great (yet simple) design strokes put this firmly in the 'boxy but beautiful' category.
Register to attend through APHA here or just get in touch directly via our contact page.
See the time lapse of the panel erection (3 days in real world time) here: