Andy Marlow, Director and Architect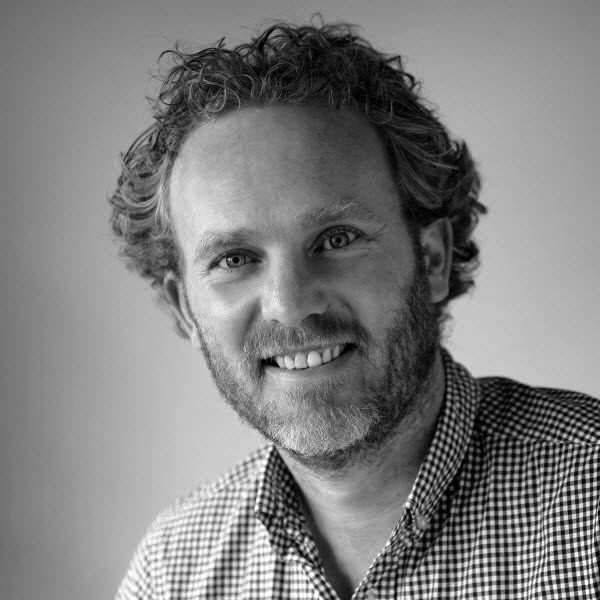 "I think as designers and architects, we are inquisitive by nature. We are always looking for something extraordinary. You keep searching, investigating and reading until you find that one special idea that blows your mind and changes your world." For Andy, that idea is Passivhaus.
Passivhaus, changing the world
Passivhaus, (or Passive House, in English), is a German-engineered building concept that envelops all of Andy's design passions and has changed how he designs and builds homes forever.
Buildings are about people
Andy believes that buildings are about people. Since statistics have us spending 90% of our time indoors, Andy feels that we should be no worse off because of it.
"If you have to be inside, you should be no worse off than being outside. Otherwise, why bother with the building? You'd literally be better off being outside."
Healthy homes
Apart from a brief desire to be a train driver at around age six, Andy has always known he wanted to work in construction and design. He has always enjoyed building things, and his child will probably inherit quite a substantial Lego collection. The most important elements of a good home, in Andy's view, are health and comfort, with quality as the vehicle to get there.
A cosy home improves our health, mentally and physically. Dust, allergens, pollen, mould and mildew are not good for us. "Yet we put up with them in our home designs and builds because we think it's normal. It doesn't have to be."
Our homes need to protect our mental health as well. "Noise and lack of privacy, never being able to fully relax. If you can afford to live in a field, great, but for the rest of us, good home design is essential for good health."
Health and comfort are key to the way Andy designs his homes. He is a firm advocate of 'a job worth doing, is worth doing well'.
More people into better homes
Andy wants to make good homes more accessible – he aims to get more people into better quality homes.
"There's this perception that these things are expensive and only for the elite. That is not how it should be… PHDC intends to change those perceptions."
Andy is a champion for change in the design and construction industries. He is driving a voluntary standard of excellence, to make quality the new norm for everyone.
Delivering the dream
When it comes to architecture, people are essentially buying a dream, and Andy believes it's his responsibility to deliver.
"Regardless of the number of dollars involved, there is a huge level of trust. It's really important to not lose sight of what those dollars actually mean. People are investing their livelihoods. They are putting their futures in our hands. When the result is just right and they love it, that makes my day."
Long-term relationships
When choosing an architect, Andy suggests you choose someone you really connect with. You need an architect who can understand your dream and translate the ideas in your mind into a beautiful, high-performance home.
Designing and building a home is a significant time in people's lives. Andy has shared that process with many people over the years and is proud to maintain ongoing relationships with his clients.
Each year Andy and his partner celebrate Sustainable House Day. This is the day where owners of sustainable houses open their homes to the public so people can visualise what is possible before building their own home.
"I love that we are all still so excited about these homes."
Making people happy
When it comes down to it, Andy loves creating homes that make people happy. "Designing a home and seeing it come to life, looking the way it was meant to – there's enormous satisfaction in that. It's that process – we designed something for a specific client, and they liked it. They took all our recommendations and now they have this home that they love. It's quite humbling to have the opportunity to speak into people's lives like that."
When Andy isn't designing people's dream homes, he spends his time with his family. He has a young child, who makes Andy smile a lot, and keeps him on his toes. He also likes to sail; usually on Sydney harbour, but he's always up for a new adventure.
Doing the right thing
Unexpected kindness is what inspires Andy.
"There's lots of crap in the world. We know that. But humanity has a great capacity for awesomeness. I love seeing people step up and do good things that they don't have to do. Just because they can. Those stories don't get told often enough. I love catching sight of those little things done in secret without expectation of reward. There are some really great parts of humanity, and that excites me."
It gives Andy hope that the design and construction industries can work together and choose to create better homes for more people. "Not because a building code has been updated somewhere and that's now what is required, but just because we have that ability to work to a higher standard, and we just do it. Because it's the right thing to do."